Join us for our Museum Holiday Party!
December 15, 5 PM (zoom)
Wear your holiday sweaters, hats, jewelry, and join us in our trivia competition! We will have signs from old Woods Hole and Falmouth businesses that are currently displayed in Grumpy's Pub, and we will test your knowledge of these institutions! Prizes for the top three winners.
Bring a holiday drink or snack, and we'll toast to a happy holiday season!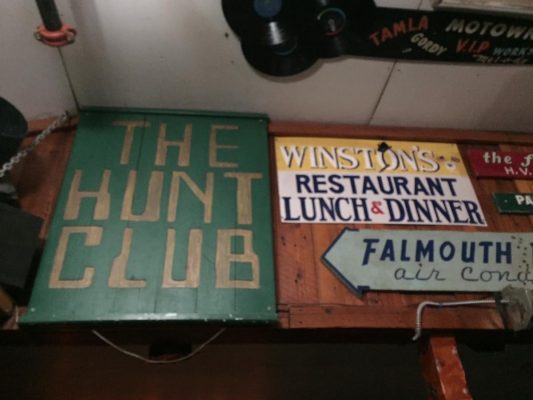 Some Falmouth signs from Grumpy's Pub. Our trivia quiz will highlight mostly Woods Hole!
Happy Holidays!